For Information on Mormon Springs read the Bartahatchie article below, written by Mrs. Leonard Ross. Taken from the Monroe County History Book.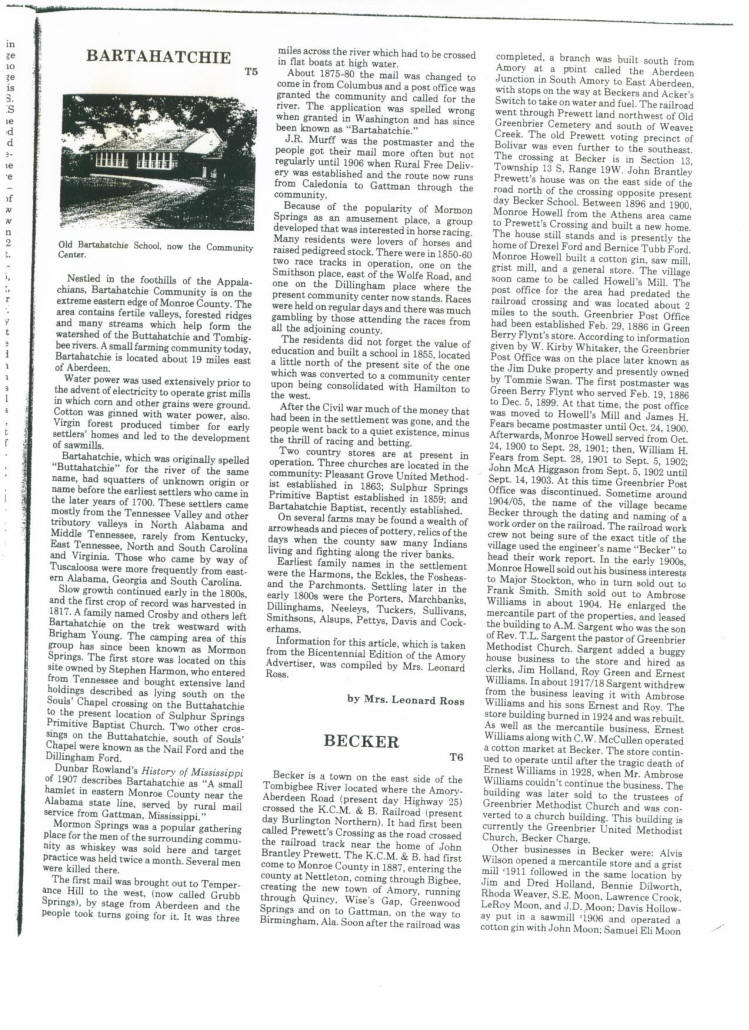 Taken from Mother Monroe By Dr. W. A. Evans " Less than a mile south of where Gaines Trace enters Mississippi and immediately west of the state line is the Old Riggins Burial Ground. The oldest marked grave in this cemetery is that of William Cowley who died in 1851, but old mounds of iron and sand stone show that pioneers were buried there when William Cowley was traveling the Wolf road was the Mormon Springs with its Mormon Church. The oldest graves nearby have been lost. When Reuben Davis came in by the third of these roads the first home he saw belonged to one of these Reagans, as he spelled it. By night he had reached the Splunge settlement where he stopped with Benjamin Lann."
Also in Mother Monroe, he is giving origins of names of some Monroe county town and villages. Morman Springs: Located on Buttahatchie about six miles south of Gattman. Named for a Mormon Church.
Temperance Hill: A church near Grubb Springs. Name commemorates the great temperance movement of the 19th century.
Click here for Rube Burrow Book
Return to Just Across the Line