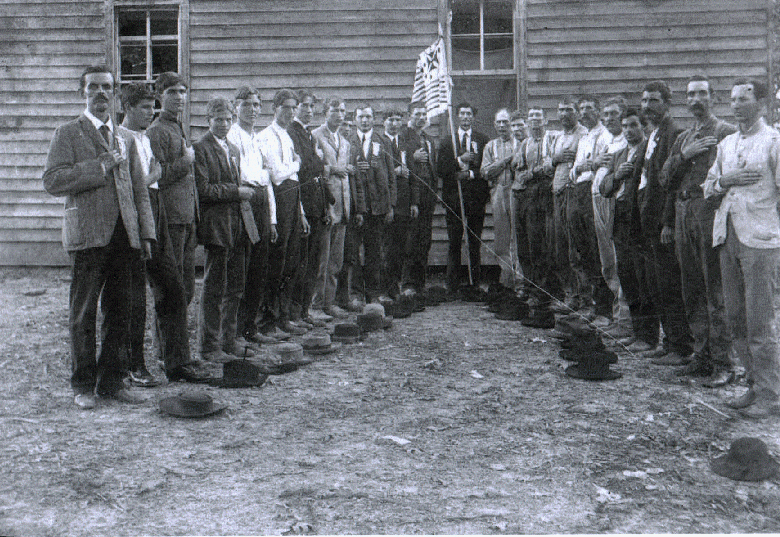 National Benevolent Society
Abt 1910
Picture may have been taken in the Splunge or Bethlehem Communties in Mississippi or Detroit in Alabam.
On the back of the picture: 1st left: James Franklins Harris, 2nd left: Thomas Newton Harris, 4th left: Charles Harris, 4th right: William Columbus Harris "Lum", Carrying the flag: Alexander Newton Harmon.
I havc been trying to identify the persons for some time now. Jan Toland supplied the above names. If you have other information on the National Benevolent Society or can identify persons, please email me.
Email MS B
Return to Just Across the Line Page
This page owned by Barbara Woolbright Carruth, Sulligent, Alabama. All information on these pages is furnished for the free use of those who are researching their family history. Any commercial use, or other electronic posting of any files/pages without the consent of the MS B or donor of material is prohibited.