Gattman, Mississippi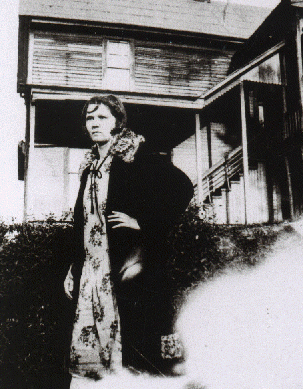 Mildred Irvin abt 1925. Ellie Green Irvin's house in the background, Gattman, Mississippi. picture courtesy of Mr. William A. Norton.
Watch this page, I plan to add more information on Gattman soon.
Email MS B
This page owned by Barbara Woolbright Carruth, Sulligent, Alabama. All information on these pages is furnished for the free use of those who are researching their family history. Any commercial use, or other electronic posting of any files/pages without the consent of the MS B or donor of material is prohibited.